Top 3 Keys to Authority in Your Market
In business to be effective you have to be seen as an authority in your market. There are 3 keys to authority that will set up a solid foundation to build your business on. With theses 3 keys to authority you will be able to take your product or service out to the market as a professional business leader even if you just started in your business. Being well prepared and having a strategy will make the difference between a slow growing business or building with momentum. Depending on your business health & wellness, beauty, travel etc.. there can be a lot of competition. The good news is that most of the people involved are not prepared to run their business professionally. This is where having that authority in your market can make you stand out and grow regardless of the competition.
In todays post I will share the 3 keys to authority that I have observed from all of the leaders and mentors in entrepreneurship. They cross all of the various industries and business models. In business just follow the examples of success. The map has been played down for us already. By just implementing a few simple steps we can take our businesses to another level.
3 Keys to Authority
Knowledge

: Product knowledge is vital in any business. If your marketing a physical product or a service you have to understand what your selling. That doesn't mean that you have to know every intricate detail of the product. You do need to have a good grasp on the over all details and general information on your product. For example any special ingredients or features that your potential customer or client needs to know. Thats important information most people would want to know and expect answers too.

Confidence

: Have confidence in your product or service. If you are not confident and don't have a strong belief in the benefit of your product why would someone else be interested. There will always be people that will tell you something is better, cheaper or they heard things about what you have to offer. Many people might feel the need to tell you negative feedback. Having confidence will allow you to take their criticisms process what they are saying and be able to respond in a professional way. Confidence allows you to not need to react defensively or in a negative manner.

Results

: Results matter. If someone is going to purchase or sign up they will expect good results. In todays economy if people are going to spend or invest their money in what you are offering "Take my word for it." won't do. If you are new to business you might not have results yet. Thats ok. Use a third party to validate what you are saying. Use their story until you have your own. For many that third party validation is a good thing.
By working and developing your skills you will find it easier to incorporate these three keys when you are presenting to people. No one has a 100 percent closing ratio but by being prepared you will only help raise your chances of closing.  Each presentation is a learning experience and you can see where you were strong at and what you need to focus on building. Don't go into any presentation with a set or predetermined outcome in mind. Be prepared and you will be well equipped to handle any situation.
I hope you got value from todays post. If you did and would like more content like this please comment and share.
Personal development is important to building your skills in business and as an entrepreneur. Sign up for the weekly webinar below so you have access to the latest trends and proven techniques to grow your business.
FREE LIVE TRAINING THIS WED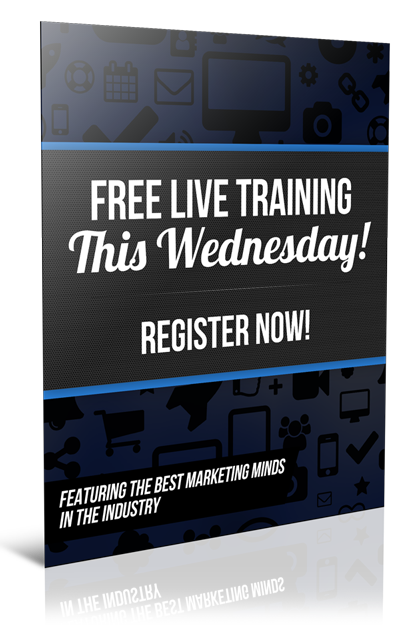 LIVE webinar with a 6-Figure Earner this Wednesday! Get strategies to help YOU get more leads & Profit in YOUR Business